Home
Talk

2
161pages on
this wiki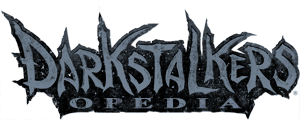 Welcome to the Darkstalkopedia
The wiki about Darkstalkers that anyone can edit!
161 articles since December 2007
Please read: Simplified Manual of Style • Policy
Darkstalkers
| | | |
| --- | --- | --- |
| Secret Characters | Non-playable | Other characters |
| | | | |
| --- | --- | --- | --- |
| Darkstalkers | Night Warriors | Darkstalkers 3 | Resurrection |
Merchandise
| | | |
| --- | --- | --- |
| Darkstalkers | Night Warriors | Other |
| | |
| --- | --- |
| Main series | Other |
News and Events
November 1st, 2013: Darkstalkers Resurrection on sale for $7.49 USD and for $5.24 for PS+ members until November 4th.
July 5th, 2013: During Comic-Con, Capcom will be selling mock movie posters based off the three designs previously seen on the Darkstalkers 3 pack shirts.
June 15th, 2013: Arcade Legacy's Darkstalkers: Death and Rebirth tournament is this weekend.
May 21st, 2013: Resurrection will be coupled with Puzzle Fighter until June 4th on PSN. The game are selling for $14.99 and $10.49 for PS Plus users.
May 18th, 2013: Darkstalkers Fight Club is holding a Night Warriors tournament, May 25th through the 31st.
April 26th, 2013: Capcom Fighter's Youtube page has uploaded several videos including a demonstration of Demitri's Midnight Bliss and a translated discussion with the staff who worked on the original series.
April 11th, 2013: Capcom-Unity is holding a Members vs. Mods event April 12 and 13th, Friday and Saturday. Participants will receive a badge on Unity.
April 9th, 2013: SRK lists updates coming to Resurrection.
November 8th: Darkstalkers GGPO tournament every Saturday at 8pm PST/11 EST. Sign ups are 30 minutes prior.
November 5th: We're currently trying out the VisualEditor. Bugs should be reported to Wikia. Comments, likes or dislikes of it can be left on my message wall.
November 5th: Wikia updated to fluid layout.
November 1st: Want to find new challengers? Help by adding to the Resurrection Gamer Tag Exchange thread.
October, 26th: Front page updated to allow ease of access. Questions, comments, praise or criticism, please leave them on my page, User:Openwithnotepad
Poll
Boss Battle: Who would win?
Featured

List of Anakaris quotes
:
"I've enjoyed slumming long enough."
"Open your eyes...the truth lies before you."
"Never quest me again. Or else..."
"Step back loser! Make way for the winner."
"That was the worst strategy ever. Buy an official book!"
"You cannot imitate me! Do not even try it."
Random image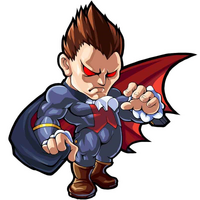 Demitri Maximoff, Street Fighter x All of Capcom
Random video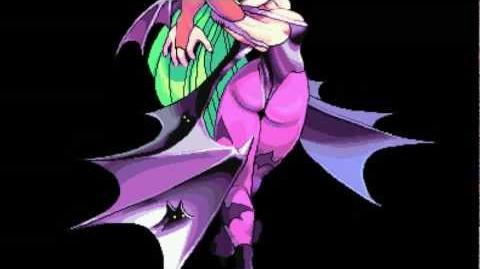 Community Links
Contribute
Not sure where to start?
Adding content